Team
The Duckbill Group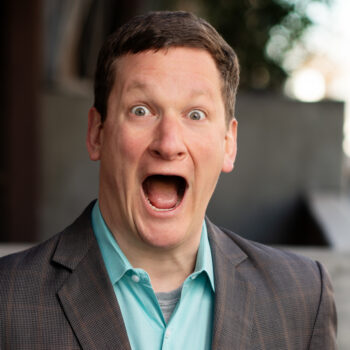 Corey Quinn
Chief Cloud Economist
Corey is the Chief Cloud Economist at The Duckbill Group. Corey's unique brand of snark combines with a deep understanding of AWS's offerings, unlocking a level of insight that's both penetrating and hilarious. He lives in San Francisco with his spouse and daughters.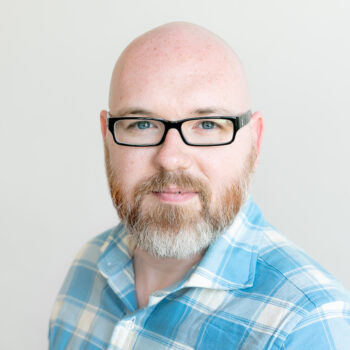 Mike Julian
CEO
Beside his duties as The Duckbill Group's CEO, Mike is the author of O'Reilly's Practical Monitoring, and previously wrote the Monitoring Weekly newsletter and hosted the Real World DevOps podcast. He was previously a DevOps Engineer for companies such as Taos Consulting, Peak Hosting, Oak Ridge National Laboratory, and many more. Mike is originally from Knoxville, TN (Go Vols!) and currently resides in Portland, OR.
Dan Shapiro
Chief Financial Officer
Dan is the Chief Financial Officer at The Duckbill Group, handling all things finance and accounting for the company. His job is to put numbers and data to Corey and Mike's big ideas. After earning his CPA in New York, Dan dedicated his early career to education, helping build eight schools across two continents. He now lives in Westchester, NY with his beautiful wife and two boys.
Ashleigh Early
Director of Sales
Ashleigh Early has spent her career leading inside sales and business development teams for Silicon Valley icons like FireEye and Okta. Ashleigh founded her own consulting, coaching, and speaking company. She focuses on helping companies and sales professionals achieve sustainable growth by emphasizing empathy and humanity through science. Ashleigh also runs "The Other Side of Sales" Podcast which offers weekly episodes to help sellers embrace their unique strengths and make b2b sales culture truly inclusive. You can learn more about Ashleigh and her services at AshleighEarly.com, on Twitter @AshleighatWork and on Instagram @OtherSalesCoach
Tim Banks
Principal Cloud Economist
Tim's tech career spans over 20 years through various sectors. Tim's initial journey into tech started as a US Marine. Later, he left government contracting for the private sector, working both in large corporate environments and in small startups. While working in the private sector, he honed his skills in systems administration and operations for large Unix-based datastores.
Today, Tim leverages his years in operations, DevOps, and Site Reliability Engineering to advise and consult with clients in his current role. Tim is also a father of five children, as well as a competitive Brazilian Jiu-Jitsu practitioner. Currently, he is the reigning American National and 3-time Pan American Brazilian Jiu-Jitsu champion in his division.
Alex Rasmussen
Principal Cloud Economist
Alex holds a Ph.D. in Computer Science and Engineering from UC San Diego, and has spent over a decade building high-performance, robust data management and processing systems. As an early member of a couple fast-growing startups, he's had the opportunity to wear a lot of different hats, serving at various times as an individual contributor, tech lead, manager, and executive. Prior to joining the Duckbill Group, Alex spent a few years as a freelance data engineering consultant, helping his clients build, manage and maintain their data infrastructure. He lives in Los Angeles, CA.
Jeremy Tangren
Director of Media Operations
Natalie Williams
Director of Marketing
Natalie is the Director of Marketing at the Duckbill Group. Her background includes marketing roles in the localization and SaaS industries. In her free time, she teaches yoga, creates beadwork, and tries to keep up with her toddler. Natalie resides in Missoula, Montana with her husband, daughter, and two wild corgis.
Caroline Carter
Sponsorship Sales
Caroline is a French and Spanish major turned tech aficionado. She did a coding bootcamp in Paris and then moved to San Francisco where she began doing SaaS sales before joining Duckbill to manage sponsorship sales.
April Palmer
Account Executive
During her corporate career, April was a top sales performer and finance optimization consultant for multiple Fortune 100 companies across different industries, driving double-digit growth across six- and seven-figure portfolios year over year. As a startup founder and consultant, her speciality is helping entrepreneurs create revenue strategies to take them from SEED funding to Series A as quickly and with the highest value possible – and she teaches at VCU daVinci Center to help support the next generation of world changing ideas.
Today, April uses her success across multiple industries to help organizations create raving fans by connecting the dots across sales, operations, marketing/PR, and finance in unexpected and impactful ways.
Meagan Barnard
Editorial & Executive Assistant
The woman behind the scenes keeping our media publications running smoothly and in tip-top shape. She lives with her husband and two adorable dachshunds in San Francisco.
Billie the Platypus
SVP of Corporate Communications
I'm Billie, The Duckbill Group's SVP of Corporate Communications. I have a duckbill, I lay eggs, and get this–I'm venomous! As there have been no recorded human fatalities, I probably won't kill you–but you'll hurt like absolute hell for months. "Who the @&%!? gives someone like you an executive job?!" you might reasonably ask. Welcome to the Duckbill Group.